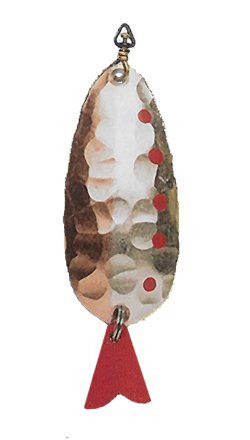 All EGBs' are made of brass except this pattern. The 204 is manufactured from copper and gets its color from same. The front of this pattern is half copper and half silver with red dots.
This is a favorite of many and is a consistent producer for a variety of species. We have found the copper very effective for trout, pike and smallmouth.
The 204 is made in spoons from sizes 0 through 6.
Products that are available in Pattern 204